Mission Statement:

Midway Collision of Philipsburg strives to best serve the needs of the community by building relationships through positive and friendly experiences with an emphasis on a problem-solving process and a commitment to an invisible repair.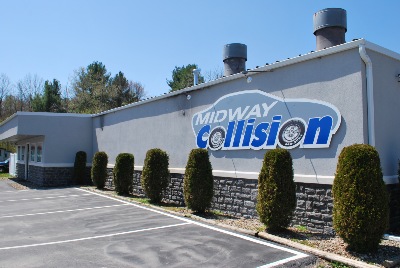 Midway Collision Centers began operations in 1989 after entrepreneur Darryl Reed and his business partner recognized Central PA's need for a modern and professional collision repair facility.

Now, 20 years after realizing his vision, Darryl remains the Owner/Operations Manager. Darryl has 30 years of experience in all aspects of auto collision repair practices. In order to best serve the needs of the community, he has assembled a team of specialists whose experience and training are unmatched in the area.

In 2010, Midway Collision of Philipsburg became the first shop in the area to switch to waterborne paints, an environmentally friendly alternative to standard solvent-based paints. We made the upgrades well ahead of state law requirements, desiring to reduce our carbon footprint while simultaneously providing a better quality refinish and faster repair times.

But most importantly, Midway Collision strives to excel in one element that most other shops tend to overlook; customer service. From start to finish, we're here to guide you through your repairs. Whether it's giving advice, answering questions about procedures (including those of insurance companies), or assisting you with setting up a rental car, we do it all.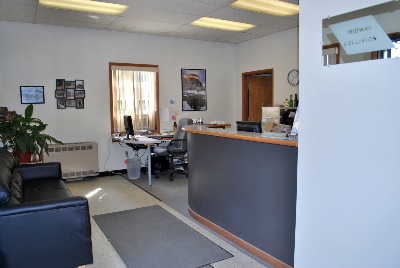 And once you're on the road again, all of our work is backed by a 100% guarantee.

Thank you for taking the time to consider us
for your repair needs.

Should you have any questions or concerns,
don't hesitate to contact us.